Weed Control & Fertilization 

 Mowing 

 Mosquito & Insect  Treatment

Grub & Mole Treatment  Aeration

  Fungicide

Crape Myrtle Scale

AN INVESTMENT THAT GROWS!

Serving West TN counties:

Tipton, Fayette, Shelby, Lauderdale, Dyer, & Haywood since 1997

Our goal is to provide our customers with exceptional lawn care.

Your landscape is an investment that we are committed to.

We work to achieve the highest quality results!

Locally Owned and Operated Since 1997

Owner and Founder

Jan W. Hensley

Making your lawn look its BEST all year long!

Find out more about our 

WEED CONTROL & FERTILIZATION PROGRAM 

(901) 476-0079                 alldaylawn@gmail.com

Technicians are certified by the TN Dept. of Agriculture to safely and effectively apply weed control products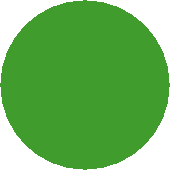 CALL OR EMAIL FOR A FREE ESTIMATE!!!